When he's on the field, an easy smile has always come to the face of the new holder of the richest rookie contract in NFL history. The smile seems to say that this game of football has been pretty fun so far.
He had fun at Putnam City North in Oklahoma City, though he never got to a championship game. He lit up the Oklahoma camp in his freshman year, grabbing hold of a starting job left vacant by Rhett Bomar's dismissal, then proceeded to put his name in the record books. Most consecutive completions (22). Most touchdowns thrown by a freshman (32). He led the Sooners to the Big 12 Championship, claiming the entire state as his kingdom. Heroic deeds to be sure, but still that smile came easy.
He led a charmed life during Oklahoma's magical 2008 season, throwing 50 touchdowns and wresting the Heisman trophy away from Tim Tebow, then leapfrogging rival Texas into the BCS Championship game. That they lost was a disappointment, but not one that soured him, not one that could keep the smile off his face.
"I've dreamed about playing at Oklahoma since I was little," Bradford said. "My three years here have been probably three of the best years of my life. … I feel there's no need to cut this experience short."
— Bradford, on his decision to return to Oklahoma for his Junior year.
He spurned the NFL draft and its promise of riches, whether to take care of unfinished business at Oklahoma, or because he wasn't ready to give up that life, we don't know. But just weeks in, his college career was suddenly aborted by a 3rd degree shoulder separation. He still stood on the sideline and cheered, a part of the team but no longer a part of its season. He was now bound for the pros, taking a long and painful road of rehab to get there.
After months of cautious courtship, the Rams made him the game's top pick, made him the totem around which they would rebuild their broken team. And we knew that this contract would come. We knew it would be staggeringly huge. But until late Friday evening, when he finally put pen to the terms and clauses and conditions that his agent had spent weeks hammering out, Sam Bradford still had a shred of innocence, a tiny scrap of ordinariness unscrutinized by the media and adoring public.
Sam Bradford's life has just transformed. There is no longer any Peter Parker left, because he has just been given the mantle of St Louis' Super Hero. And to paraphrase Uncle Ben, with a great paycheck comes great responsibility.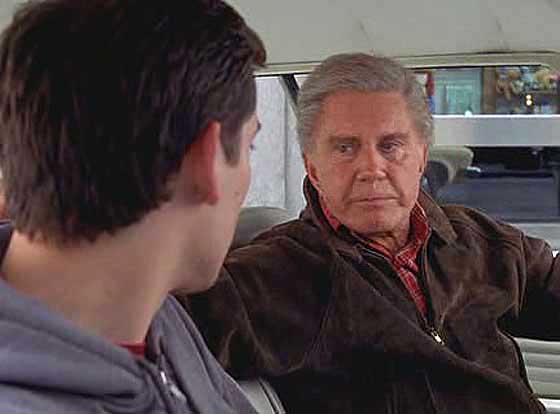 Bradford is going to feel that weight now like never before. He's going to feel the burden of expectation. The expectation of starting Week 1. (Which I and many other fans expect.) The expectation of being immediately better than last year's triumverate of misfortune. The expectation of making the Rams his team and leading us out of the fifth circle of football hell — the one reserved for wrath and sullenness, two characteristics that still plague Rams nation.
Most of all, he's going to feel the weight of that contract. By all accounts he is a standup guy. He isn't a Jamarcus Russell, who can laugh off the responsibilities that come with the position. He's going to put in the work to earn this contract. But he knows that fans expect repayment in the winning column.
If he's the guy I think he is, he's going to carry all of our expectations with him, as he did in high school, and at Oklahoma. Throughout his time on the field, he has been able to carry the weight lightly. With a smile.
This restoration of a franchise is going to be harder than anything Bradford has had to do before. But he won't be alone. He has 52 men and more in Rams uniform behind him, all bought in to Coach Spagnuolo and his "team first" mantra. Spags has offered three missions to his Rams team in this year's training camp: "demand, compete and finish."
He might add one more for his newly enchristened quarterback: don't forget to smile. It might just be contagious.